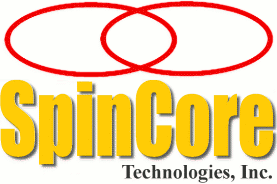 PulseBlasterESR-Pro-II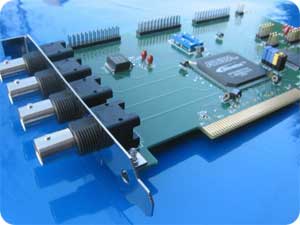 The PulseBlasterESR-Pro-II™ device is a high speed pulse/pattern generation unit. This design allows for functionality not found in the PulseBlasterESR-Pro. The PulseBlasterESR-Pro-II functions using a memory block and a control unit as opposed to the programmable micro controller core used in the PulseBlasterESR-Pro. With this new design a new value can be generated on each output pin every clock cycle without the hindrance of instruction latency. This means pulses can be generated every clock cycle.
Key Specifications
High speed - currently up to 300 MHz clock frequency (150 MHz external clock with x2 PLL)

24 independently controlled output channels

4 BNC bracket mounted connectors

Three IDC headers for all 24 signal outputs

50 ohm impedance matched outputs
3.3 ns pulse resolution (at 300 MHz)
512 memory words for 1707 ns of data output (at 300 MHz)

Software and hardware triggering

PCI form factor.
Support Information
© 2007 SpinCore Technologies, Inc.